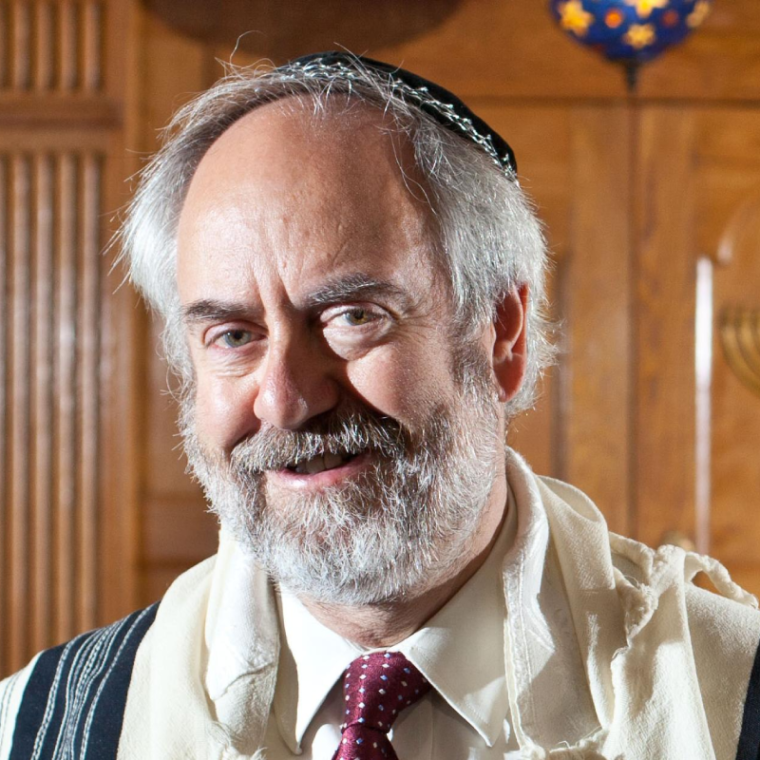 Rabbi Romain
Rabbi
Brief info
Dr Jonathan Romain MBE, has been the Rabbi at Maidenhead Synagogue since 1980 when hes was ordained at Leo Baeck College.
Since then, he has grown the Synagogue into the largest non-metropolitan Reform synagogue in the UK with a membership of some 850 households.
At the same time, Jonathan has played a wide-ranging and influential role externally with the wider Jewish community in the UK, building interfaith relations, and national awareness of contemporary religious affairs.
He often writes for the national press, appears on radio and television and has published a number of books with the central theme of Reform Judaism, whilst breaking down the barriers of prejudice that still unfortunately exist today.
Jonathan's pioneering work with mixed faith couples, for which he was awarded an MBE, has spread beyond the Reform Jewish community. His contributions to progressive, interfaith relations have benefitted many individuals and families.
He is chaplain to the Jewish Police Association, and until recently chaired and help found the Accord Coalition – an alliance of religious and non-religious groups committed to campaigning against religious discrimination in state-funded faith schools.
In 2014 he established Inter-faith leaders for Dignity in Dying. The group of mixed faith clergy call for a change in the law to allow terminally ill, mentally competent adults the choice of an assisted death.
All of Jonathan's work – whether at a local level or on a wider platform – is carried out in his characteristic style that appeals across all boundaries, and puts a spotlight on social justice and the inclusivity of Reform Judaism.
Aside from Jonathan's wider work nationally, he always seems to have time to make himself available to his congregation, whether that's a visit to see a new member or offering guidance and reassurance to an individual going through difficult times.