Do you have a question for the Rabbi?
It may be one regarding Jewish traditions and how they work in a modern day setting, or something that you have come across in Judaism that is puzzling you.

Feel free to send the Rabbi your question by email here. Keep reading to see just a few of the questions Jonathan Romain has been asked over the years.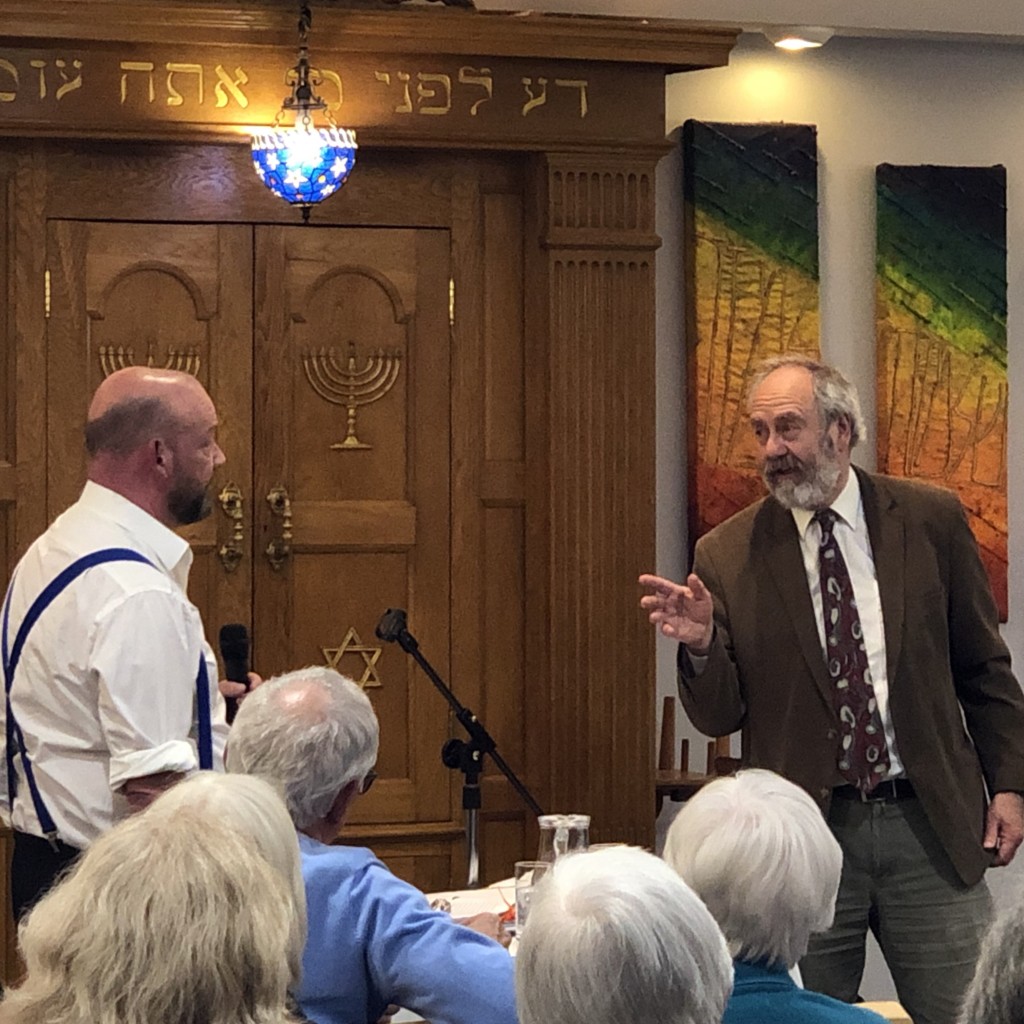 Q. What is the difference between Reform Judaism and other forms of Judaism?
A. The main comparison is with Orthodox Judaism. In Reform synagogues, men and women are fully equal, sit together and participate equally, while Saturday morning services are approximately an hour and a quarter, with a mixture of Hebrew and English prayers. In an Orthodox Synagogue, women cannot participate in the services in the same way as men and sit separately (usually at the back or upstairs), while the service takes 2–3 hours and is entirely in Hebrew. Behind these and many other differences is the willingness of Reform to adapt and change as circumstances arise, mixing the best of tradition with the realities and insights of modernity.
Q. I am Jewish by birth and enjoy keeping up some traditions at home, but wouldn't say I was overtly 'religious'. Would I benefit from joining the Shul?
A: Yes. you would. The Hebrew word for synagogue is beit knesset, which means 'house of meeting'. So although the Synagogue has a prayer hall, it is only a tenth of our overall size, while other areas are devoted to social, cultural, educational and welfare activities. The assumption is that we are a community centre, not just a place of prayer, with a host of different ways of joining in.
The other assumption is that no one comes to everything, but a lot of people come to something, depending on where their interests lie, whether it be prayer, history, social action, poetry, bridge, films, whatever. There are many ways of being Jewish and everyone is welcome.
Q. How can I get my husband more involved in the synagogue? He's not Jewish.
A. There are many couples where one partner is Jewish and the other is not, and both are equally welcome. Sometimes the non-Jewish partner does not want to be involved, but is content for their Jewish spouse to be so; other times they will come along, and here there is enormous variety as to what and how often. I should add that if a non-Jewish partner wants to come along to something that the Jewish partner does not want to attend, then that is fine too. The key thing is that they will not be cold-shouldered, disparaged, or asked to convert, but treated as if it is their home too.
Q. I was brought up in an orthodox environment but have now moved to Berkshire. Would I fit in?
A: You may find, as I myself did when I changed from Orthodox to Reform many years ago, that it feels strange at first (e.g. men and women sitting together), but that is just habit and new habits quickly take over, especially if they make sense intellectually. You may also find some of the tunes are different, but that varies from synagogue to synagogue, and it is not because we are Reform. Hopefully, what will make you feel you belong is the warmth, openness and non-judgemental atmosphere that you will encounter. After a short time, you will wonder why on earth you had not switched to Reform much earlier.